Our past clients think we are

AWESOME

and we would have to agree! Our hope is that you will be so satisfied and happy with our service, that you will be recommending us to all your awesome family and friends, for years to come!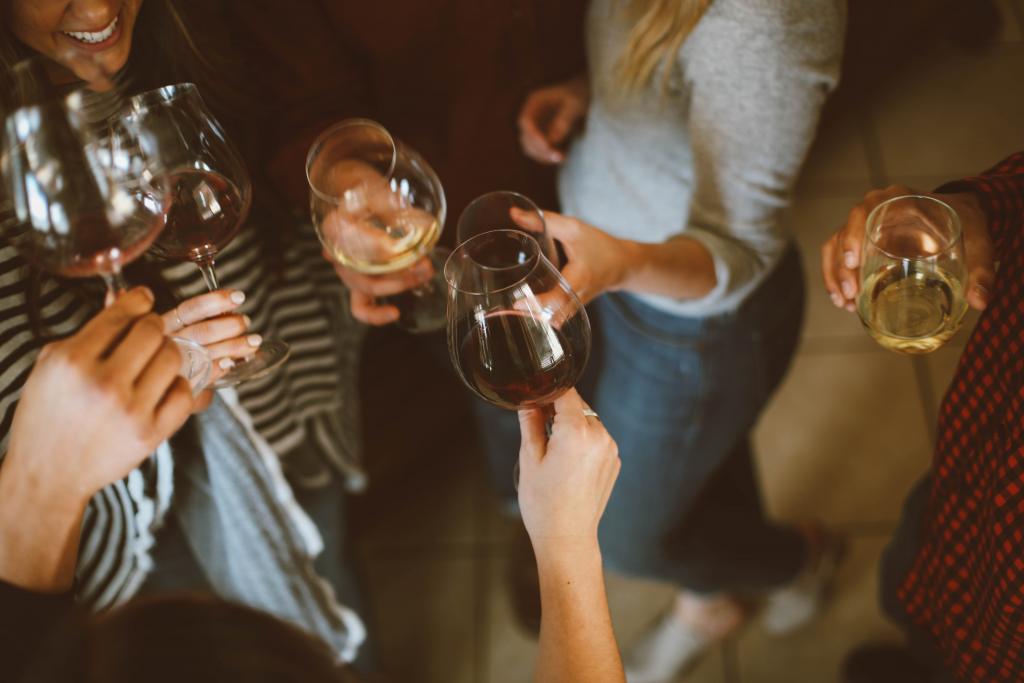 JOEL & MARIA:
"We met Anita and Katrina when they offered to represent us at one of the places we had scheduled to see. It's a good thing they offered as there were tons of questions we had not thought of that needed to be asked. After that experience we asked for their help going forward. Any time we needed an answer or some info they had it on hand. On top of that, they were straight forward with us and always kept our interests at the core of their approach. We very much appreciate their help in purchasing our very first home, we would have been lost without their help."
VISHAD & IRSHAD:
"Anita has the ability to listen, understand and then make your home vision appear. She has now become a family friend to us because someone like her, you want to keep around forever."
DENIS:
"Katrina provides outstanding service and doesn't waste any time. She sold my Vancouver condo real fast and for more than I was expecting"
BALRAJ: 
"Anita was very professional, and knowledgeable about the market, and helped make the home selling process stress free. We definitely recommend her!"
XIN & IRYNA:
"It's hard to find something with all the check-marks on the list, but we did it with Katrina's help! We had recommended her to our friends and they also had positive feedback. Trust me she really knows what she is doing."
ZAKIA:
"I have to say Anita is fantastic! I have nothing but good things to say about her and would recommend her to everyone who is looking for a Realtor. I couldn't be happier."
SASA & KARA:
"Katrina was with us every step of the way. I was extremely impressed with Katrina's ability to maintain a fine balance between maintaining the utmost level of professionalism and confidentiality, with being exceptionally engaging and helpful."
ANDREA & MATT:
"Katrina is easy to work with, and extremely organized and well prepared, which helped accomplish in just a few weeks what we thought would take months!"
WENDY:
"I met with a few agents before listing with Katrina and I'm so glad to have chosen her. She has such a great attitude and is so kind, friendly and warm all while maintaining her professionalism. Katrina and Anita were very respectful of my schedule and went out of their way to make the process of selling my place as painless as possible."
SCOTT & OLYA:
"My wife and I recently purchased our first home with Katrina's help, and it was a great experience.  She was very knowledgeable about current market and knew what it would take to get us into a home. We both look forward to dealing with Katrina & Anita again!"
VICTORIA & PAVEL: 
"Katrina & Anita made our selling and purchasing experience easy and stress free. They relieved us from all the unnecessary involvement and made us feel confident about our decisions. Katrina & Anita are responsible, punctual, and professional agents that you can trust and rely on."
RONNY:
"It would be really fortunate if you get to work with Anita and Katrina. They did a fantastic job in finding the best property and offer through each step of the process. I got full service and more for my money. They are highly knowledgeable, professional, diligent, and friendly. I was especially amazed at how quick they are in answering by email and phone. I thank them for making the experience smooth and professional. I would strongly recommend Anita and Katrina to anyone I know."
Remember, we are

NEVER

too busy for your referrals!
SaveSave
SaveSave
SaveSave